What a privilege to receive this award! Thank you so very much Aimee, from Just Random Stuff! Sometimes you connect with people you've never met before, yet it seems like you've known them forever. That's how I feel about Aimee and the owners of the blogs that I'm giving this award. Some of you know my belief that we've been kindred souls since time began and that's how we connect here on Earth. Some of you are just finding out. But to all of you I give my heartfelt thanks for the joy in meeting up with you again...
Here are my selections for the Heart of a Dragon Award.
NightOwlMama

Tricia, you are a breath of fresh air! Those nights when I'm up at midnight on the west coast, I know I can go to twitter and there you'll be! Don't you ever sleep?
Fairy Blog Mother
Annette, I know you don't want another award, but you're getting it anyway!!
Monkey Mayhem

Jackie, you have a heart as big as all outdoors and your kids know it, too
Bing, thanks for making room in your boat for me!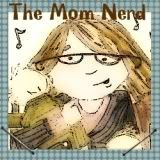 Sweet Sister of faith, you inspire me. Through the good and the bad you hang in there!
The Queen's Meme
Mimi, not enough words...so I'll just say, "Blessed be." (and though I also love Mimi Writes, I thought this award best suited for its "home"...)
Honorable mention to dear Aimee at Just Random Stuff who gave me this award. You deserve it from me, too, but wouldn't that be like Indian-giving or something? Thanks again, dear heart!
CC Chronicles
created this award. (and as an aside, doesn't she do lovely work?)
The Heart of a Dragon Award
is a very special award for the blogger who inspires you and/or others to go above and beyond or the blogger who helps keep us all connected.
Here are the rules:
1. Post the award on your site with a link to the person who gave it to you.
2. Pass it on to the blogger(s) who inspire you and list why they are receiving the award.
3. Post a comment on their blog.

View blog reactions