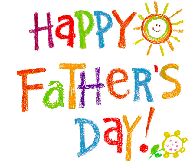 Twitter
:
@uprinting
Blog
:
blog.uprinting.com
Facebook
:
www.facebook.com/UPrinting
Yelp!
:
http://www.yelp.com/biz/u-printing-los-angeles%20=
Details for Canvas Prints: 1. Giveaway Prize:
16x20 Rolled Canvas
Shipping: FREE UPS Ground ShippingEligibility: Limited to US Residents only
I'm excited to offer another great giveaway from
Digitalroom.com
Poster Printing! And just in time for Father's Day gifts or decorations! For hosting this giveaway I also will receive a
16x20 Rolled Canvas
! Thank you, Online Printing! In preparation for the Holiday season DigitalRoom Poster Printing is rolling out another giveaway – 16x20 rolled Canvas. Rolled canvas prints are perfect for home decor, photo prints and signage. Superior
printing services
can be yours!
The Giveaway
Giveaway Prize: (1) 16x20" Rolled Canvas for One Lucky Winner
Size: 16x20 rolled canvas
Shipping: FREE UPS Ground Shipping in the US
Eligibility: Limited to US Residents due to shipping costs. Giveaway closes May 26 11:59PM Pacific.
Mandatory Entry
In a comment, tell me how you would use your 16X20 Rolled Canvas if you should win! In case of a redraw, the most colorful and detailed comment will win at my discretion. Please no comments like, "I wanna win!" or "Pick me!"Those will be disqualified! You know the drill. Have fun and good luck! Don't forget to take advantage of all the bonus entries!
Extra Entries
3 Extra Entries-Subscribe to my newsletter.
3 Extra Entries-Follow on Google Friend Connect
3 Extra Entries-Follow on Kindred Souls.
3 Extra Entries-Follow on Networked Blog
5 Extra Entries for EACH of my other giveaways you enter.
3 Extra Entries if you follow me on Twitter at http://twitter.com/LADYHIGHTOWER
10 Extra Entries if you Tweet this giveaway. Place link in your comment. You may copy & paste below:
Win a 16x20 Custom Rolled Canvas @UPrinting #giveaway http://psychicmamaindigochild.blogspot.com/2010/05/16-x-20-rolled-canvas-print-giveaway.html
5 Extra Entries if you blog about this giveaway, leaving a link to this post AND OnlinePosterPrinting.com.
3 Extra Entries for each, Stumble Technorati, Kirtsy, Digg, Propeller etc. Place appropriate link in each comment. Chance for 15 extra entries. More if you choose other social media. Links at bottom of post.
5 Extra Entries-Grab my button for your sidebar and let me know in a comment.
2 Extra Entries-Comment on any of my NON giveaway posts. 2 separate entries for each post commented on. Unlimited!
Make sure you leave an email address so I can contact you if you win!