Eileen Goudge
Read an excerpt
THE AUTHOR
Eileen Goudge is a four-time
New York Times bestselling author, who just released her newest project on October 6. There are more than 5 million copies of her books in print worldwide. She lives with her husband, entertainment reporter, Sandy Kenyon, in New York City.
SYNOPSIS
Sisters Lindsay and Kerrie Ann have known hardship from an early age. Without guidance from their neglectful mother, their only aid came from an unlikely source, a retired exotic dancer by the name of Miss Honi Love. When the girls' mother was sent to prison, Miss Honi tried unsuccessfully to save them from being separated and sent into foster care.
Thirty years later, Lindsay is still trying to reconnect with her sister. The owner of a bookstore in the sleepy California seaside town of Blue Moon Bay, she was lucky enough to have been adopted by a loving couple. Unbeknownst to her, Kerrie Ann has suffered a different life. Bounced from one foster home to the next, she ran away as a teenager before becoming a drug-addicted single mother. Now, newly sober, Kerrie Ann is fighting to regain custody of the little girl who was taken from her.
Neither sister's expectations are met when they're finally reunited. But as the two sisters engage in the fiercest battles of their lives, they are at last drawn together despite their differences, restoring belief in the unshakable bond of family.
REVIEW
Placed in the beautiful modern-day setting of Blue Moon Bay, California, this tale opens with a flashback to Reno, Nevada as the sisters are growing up. Daughters of a strung-out mother who lives and sleeps in a stupor of her own making, Lindsay and Kerrie Ann somehow survive with the help of Miss Honi, until the terrible day when their mother is sent to prison and they are separated. But will this be a blessing in disguise?

Because Lindsay is the older sister, she feels the loss and guilt deeply. Though Kerrie Ann seems oblivious to what's happening, later events will prove she was affected, too. For indeed, children are alert, aware, and soak up both negative and positive emotion like a sponge. Kerrie Ann was no different.

Loss, betrayal, suffering, searching, finding, love, pain, joy, acceptance-a myriad of touching emotions permeates this story page by page. The underlying themes of addition, recovery, child neglect, foster care, adoption, and infidelity are handled with great compassion and understanding by Eileen Goudge. I connected with the two sisters right away. Kerrie Ann reminded me of myself so many years ago. No, I didn't lose my children;I didn't suffer an addiction. But like Kerrie Ann, I was full of anger and I reached out only to find no one there. But then she meets good-natured, off-the cuff Ollie.

As for my connection with Lindsay, I jumped to the recent me, struggling to make a go of life, to hold on to what I had-all the while, lonely and being kept at arm's length by someone I cared about. But then she meets Randall.

Grab this book as fast as you can. It's breathtaking! It's full of romance, dysfunction, and misunderstandings! It's spell-binding in its ability to make you think, "Hey!! That's me!" It's heartwarming, sad, thought-provoking, and shows how love can, indeed, change a wavering heart.
The Rating!
Other links for Eileen Goudge:

Other books by Eileen Goudge: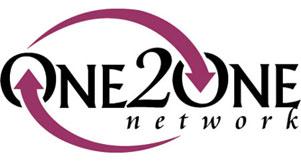 No monetary compensation was received for this review. I received a physical copy of this book from
One2One Network
. No request was made for a favorable review. If I say something is good, it's good.